11:00 am
Blended Service with Praise Team and Chancel Choir on alternating Sunday's, along with Pianist in Main Sanctuary.
Our service is family friendly! Children can play at our children's area called the "Pray Ground" in the front of our sanctuary and then join us for Children's Fellowship during the service.
View Online Worship at 11:00AM
Get directions to 760 Hurt Rd. Smyrna, Ga and more.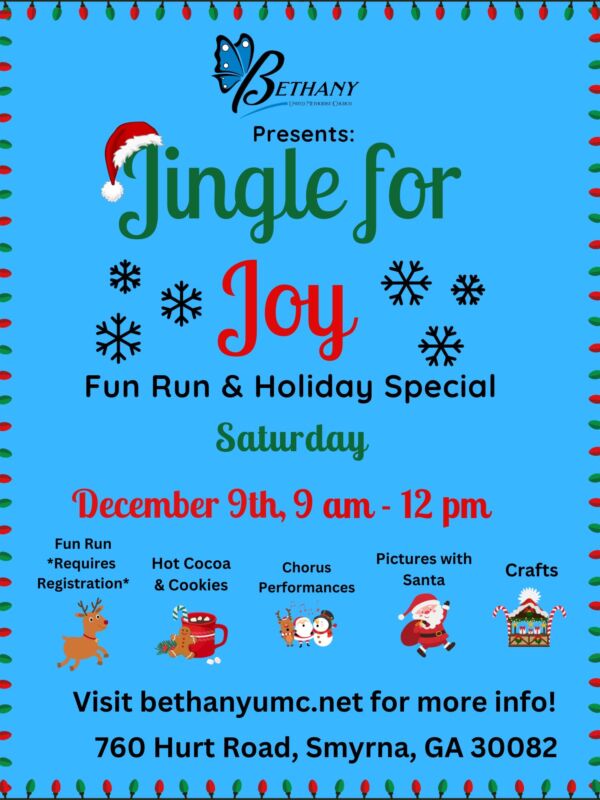 Join us for Jingle for Joy! All in our community are welcome and the entire event is free of charge. This event is done with our school partner, Birney Elementary, and features the Birney Bobcat Chorus! We will also have a performance from the entire Kindergarten class at Birney Elementary.
9:00 am Jingle for Joy begins with a 1 mile Fun Run!
10:00 am Children will make take-home crafts and have pictures with Santa.
11:00 am The Birney Chorus and Birney Kindergarten class will perform.
We will also have Santa's Workshop where children can select gifts for their parents.
We ask that children are supervised at all times. All ages are welcomed!